Transforming to a Cisco Intent-Based Network (IBNTRN) v1.0

Flexible Hours

100 Assignments

Instructor Led online Training

50 LMS Access

24X7 Support
100% Skill Level
Course Overview
Transforming to a Cisco Intent-Based Network (IBNTRN) v1.0 Certification Training Course Overview
Enroll for the 5-day Transforming to a Cisco Intent-Based Network (IBNTRN) v1.0 certification training course from Koenig Solutions accredited by Cisco. This course teaches you how the functionality of Cisco SD-Access fits into Cisco Digital Network Architecture (Cisco DNA).
Through a blend of hands-on labs and interactive lectures, you will practice operating, managing, and integrating Cisco DNA Center, programmable network infrastructure, and Cisco SD-Access fundamentals. You will learn how Cisco delivers intent-based networking across the campus, branch, WAN, and extended enterprise and ensures that your network is operating as intended.
This class will help you:
Configure an open, software-driven approach that makes the network simpler, more agile, and responsive to business needs.
Leverage the functionality of Cisco DNA Center to streamline operations, reduce costs, detect and contain threats, and continuously align the network to business needs.
Target Audience
This course is designed for:
Channel partners and resellers
Network administrators
Network engineers
Sales engineers
System engineers
Technical architects
Technical support personnel
Learning Objectives:
After completing this course, you will be able to:
Identify the Cisco Digital Network Architecture solution by describing the vision, strategy, general concepts, and components.
Describe the Cisco DNA Center design application, hierarchical network design, and basic network settings, and describe the integration of Cisco DNA Center with Cisco Identity Services Engine (Cisco ISE) for Automation and Assurance.
Describe the Cisco DNA Center Inventory and the available mechanisms for discovering and adding network devices, and explore the device compatibility with Cisco DNA Center and SD-Access.
Describe the Cisco DNA Center automation features such as configuration templates, software image maintenance, and Plug and Play (PnP) device onboarding.
Explore the Cisco DNA Center user interface, the available workflows for onboarding devices, and how to design and manage a network.
Introduce Cisco SD-Access, describe the different node types in the fabric and the two-level segmentation provided by the solution, and take a deep dive into the control and data plane protocols used in Cisco SD-Access.
Describe the Cisco DNA Center workflow for deploying Cisco SD-Access, defining all the prerequisite network settings and profiles, defining the required policies, creating fabric domains and sites, and provisioning fabric nodes.
Create and manage fabric domains and sites, provision fabric devices, and onboard your endpoints in a single site or distributed fabric campus network.
Describe the features available for automating and monitoring wireless networks with Cisco DNA Center, and describe the available deployment models with their benefits and limitations, such as wireless Over-the-Top (OTT) and SD-Access Wireless.
Describe the Cisco SD-Access Extension for IoT solution, its architecture and components, and the benefits and limitations of the solution
Describe the use cases and migration scenarios for migrating users from traditional campus to SD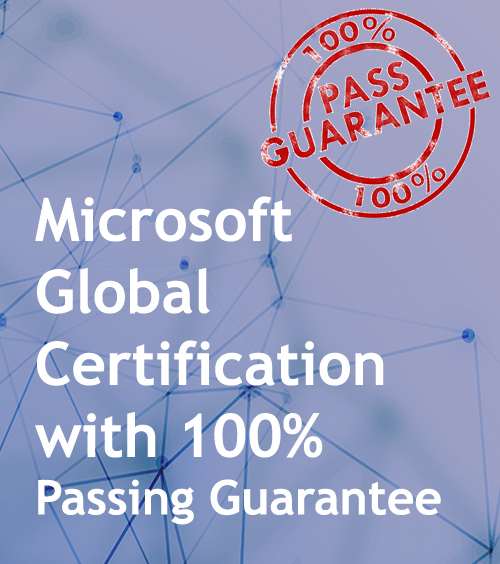 Fees
Online Live One to One Training
24 Hrs of Instructor-led Training
1:1 Doubt Resolution Sessions
Attend as many batches for Lifetime
Objective
Course Prerequisites
Understanding of network routing and switching principles equivalent to a CCNP Enterprise level
Experience with Cisco Unified Wireless Network technologies
Experience with Cisco ISE, 802.1x, and Cisco TrustSec
Understanding of segmentation technologies such as VLANs and Virtual Routing and Forwarding (VRF)
Basic understanding of overlay technologies such as Virtual Extensible LAN (VXLAN)
Basic understanding of Locator ID Separation Protocol (LISP)
Recommended Cisco courses that may help you meet these prerequisites:
Implementing and Operating Cisco Enterprise Network Core Technologies (ENCOR)
Configuring Cisco ISE Essentials for SD-Access (ISESDA)
Understanding Cisco Wireless Foundations (WLFNDU)
Recently Trained Students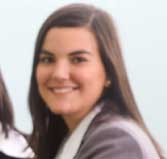 Jessica Biel
– Infosys
My instructor had sound Knowledge and used to puts a lot of effort that made the course as simple and easy as possible. I was aiming for with the help of the ZebLearn Online training imparted to me by this organization.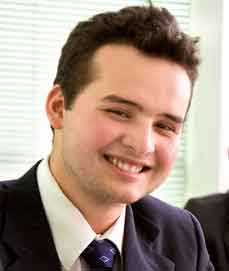 Richard Harris
– ITC
I got my training from Gaurav sir in the Microsoft Azure Certification Training, I would like to say that say he is one of the best trainers. He has not even trained me but also motivated me to explore more and the way he executed the project, in the end, was mind-blowing.