Salesforce Admin training is a program designed to teach individuals how to administer and customize Salesforce, a cloud-based customer relationship management (CRM) software. This training is typically geared towards individuals who will be responsible for managing a Salesforce deployment, including system administrators, business analysts, and developers.
Salesforce Admin training typically covers topics such as setting up and managing user accounts, creating and managing custom objects, customizing page layouts and fields, creating reports and dashboards, and automating business processes using workflows and approvals. The training may also cover advanced topics such as data management, security and access, and integrations with other systems.
There are a variety of training options available for individuals looking to learn Salesforce administration. These include online courses, in-person training, and self-paced learning modules. Some training providers also offer certification programs to validate a student's knowledge and skills in Salesforce administration.
Overall, Salesforce Admin training can be a valuable investment for individuals looking to develop the skills necessary to effectively manage a Salesforce deployment and optimize its performance for their organization.
More than 55% of IT industries have been shifted to the cloud space and the numbers are expected to increase by over 25% in the future. And it has been predicted by Forbes that more than 80% of Enterprise Workloads will efficiently be handled through cloud technologies.

Unlike different disciplines, the salary of a Salesforce Admin professional is usually 30 percent higher.

At the beginner level, you can earn up to $113K per annum.

Even with less than one year of experience, you will make around Rs.4, 80,000 in a year.

Salesforce Admin certified are high in demand and gaining significant traction in the US and Canada. People with years of experience can earn maximum of Rs. 1,800,000 per annum.
No matter whether you are a fresher or an experienced professional, our Salesforce Admin course will help you gain the relevant skills you required. If you are looking to start a career in the field of cloud, we will help you gain all essential skills and let you clear the global certification examination, too.

Establish yourself as a certified Salesforce Admin professional and get hired by leading IT industries.

Clear the interview and gain all essential technical and communication skills.

Get a more than 30 percent hike in salary as a certified professional.

On the course completion, attempt the Salesforce Admin exam and clear it in the first attempt as we assure 100% clearance rate for our students.
There's no denying that Salesforce Admin now become the future in today's tech-dominating landscape. As most of the industries are aggressively adopting the best Salesforce Admin solutions, the demand for skilled Salesforce Admin professionals has been increased worldwide.
The reasons behind the popularity of Salesforce Admin are as follows:

A multitude of career benefits as an Salesforce Admin professional

In-demand Salesforce Admin skills

Best-in-class course content curated by leading industry practitioners.
The job of a Salesforce admin involves a range of responsibilities related to the management, customization, and maintenance of Salesforce, a popular cloud-based CRM software. Some common job roles and responsibilities of a Salesforce admin include:
System Configuration: Setting up and configuring Salesforce to meet the specific needs of the organization, including customizing page layouts, fields, and objects, creating workflows, and managing data.
User Management: Creating and managing user accounts, roles, and permissions to ensure that users have the appropriate level of access to Salesforce data.
Data Management: Managing and maintaining data within Salesforce, including creating reports and dashboards, importing and exporting data, and identifying and resolving data quality issues.
Customization: Customizing Salesforce to meet the specific needs of the organization, including developing custom applications and integrations, creating custom fields and objects, and building custom business processes.
Security and Compliance: Ensuring that Salesforce data is secure and compliant with industry and organizational regulations, including implementing security measures, setting up access controls, and monitoring user activity.
System Maintenance: Performing routine system maintenance, including system updates, backups, and data recovery, and ensuring that Salesforce is running smoothly and efficiently.
User Training and Support: Providing training and support to Salesforce users, including answering user questions, providing guidance and support, and identifying and resolving user issues.
Overall, the role of a Salesforce admin is critical to the success of any organization that uses Salesforce, as they are responsible for ensuring that the system is configured, maintained, and customized to meet the unique needs of the organization and its users.
Top industry verticals:

Travel Industry, IT Sector, Healthcare and Medical Sector, Media & Entertainment, Banking & Finance, Transportation, Non-Profit Industries, eCommerce, Insurance Sector, etc.

Top hiring companies:

IBM, NETFLIX, FEDEX, Infosys, American Express, etc.

Benefits of getting trained with us:

Find yourself a more competent, confident, and knowledgeable resource.

Crack any interview with leading industries without any difficulty.

Start working in your dream company like a PRO.

See a drastic change in your communication skills.
You will get a completion certification to validate your skills after the completion of Salesforce Admin certification training. Also, you are likely to get recognized among top corporate giants. When it comes to enhancing your overall career, we endeavor to give the maximum support.

Our training certificate is globally accepted

Helps the learner to climb the professional ladder

Increases your earning potential

Makes you stand tall above the rest
Why Should You Learn Salesforce Admin Training?
1000+ companies have an urgent requirement of Salesforce Admin professionals.
The annual salary of an Salesforce Admin is $125k.
20% rise in the number of students who choose Salesforce Admin solutions architect training.
Since the previous year, there's an increase in jobs for Salesforce Admin professionals.
In the US alone, there are more than 10500 jobs projected in the next 3 years.
1000+ companies have an urgent requirement of Salesforce Admin professionals.
The annual salary of an Salesforce Admin is $125k.
20% rise in the number of students who choose Salesforce Admin solutions architect training.
Since the previous year, there's an increase in jobs for Salesforce Admin professionals.
In the US alone, there are more than 10500 jobs projected in the next 3 years.
1000+ companies have an urgent requirement of Salesforce Admin professionals.
Training Certification
Earn your certificate
Your certificate and skills are vital to the extent of jump-starting your career and giving you a chance to compete in a global space.
Share your achievement
Talk about it on Linkedin, Twitter, Facebook, boost your resume or frame it- tell your friend and colleagues about it.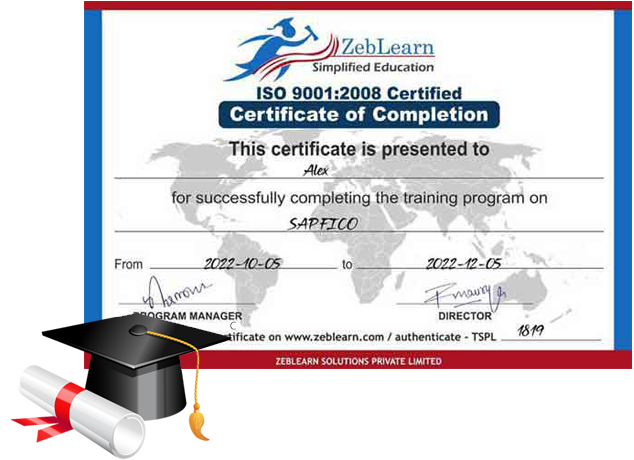 Plenary for Salesforce Admin Program
| Track | Week Days | Course Duration | Fast Track |
| --- | --- | --- | --- |
| Course Duration | 40-45 Days | 7 Weekends | 8 Days |
| Hours | 2 Hrs. Per Day | 3 Hrs. Per Day | 6+ Hrs. Per Day |
| Training Mode | Online | Online | Online |
Want To Know More About
This Course
Program fees are indicative only* Know more
Program Core Credentials
Trainer Profiles
Industry Experts

Trained Students
10000+

Success Ratio
100%

Corporate Training
For India & Abroad

Job Assistance
100%
FOR QUERIES, FEEDBACK OR ASSISTANCE
Contact ZebLearn Learner Support
Best of support with us
WhatsApp (For Call & Chat)
There are no specific eligibility criteria to enroll in our Salesforce Admin course. Anyone interested in starting a career in Salesforce Admin can register for this Salesforce Admin training program and become job-ready.
Yes, our dedicated crew of professional regularly updated the content of our course; ensuring students must get the latest knowledge.
Today, hardly any business can survive without having an online presence. So, digital marketing is beneficial for every industrial sector, including entertainment, food industry, eCommerce, retail, education, and healthcare. Simplilearn's digital marketing training is all you need to polish your skills for working in any of these sectors.
There are several benefits to taking a Salesforce Admin course, including:
In-depth Knowledge of Salesforce: A Salesforce Admin course provides comprehensive knowledge of the Salesforce platform, its features, and functionalities. This includes the ability to customize Salesforce to meet the specific needs of an organization.
Improved Career Prospects: Salesforce is a widely used and highly sought-after CRM platform, and having expertise in it can significantly boost one's career prospects. With a Salesforce Admin certification, individuals can showcase their knowledge and skills to potential employers, which can lead to new career opportunities and promotions.
Increased Productivity: By knowing how to configure and customize Salesforce, a Salesforce Admin can help increase productivity and efficiency within an organization. This can lead to improved business processes, streamlined workflows, and better decision-making.
Cost Reduction: A Salesforce Admin can help organizations reduce costs by optimizing their Salesforce implementation, identifying and resolving issues, and automating business processes. This can help organizations operate more efficiently and cost-effectively.
Better User Adoption: With a Salesforce Admin's knowledge and skills, they can provide better user support and training to increase user adoption of Salesforce within an organization. This can lead to increased productivity and better data management.
Overall, a Salesforce Admin course provides individuals with a valuable skill set and certification that can lead to improved career prospects, increased productivity, cost reduction, and better user adoption within an organization.
There are no prerequisites associated with our Salesforce Admin courses. It can be taken up by beginners as well as experienced professionals who want to gain in-demand Salesforce Admin skills.
Career Assistance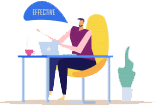 – Build an Impressive Resume
– Get Tips from Trainer to Clear Interviews
– Attend Mock-Up Interviews with Experts
– Get Interviews & Get Hired
Instructor-led Sessions
The most traditional way to learn with increased visibility,monitoring and control over learners with ease to learn at any time from internet-connected devices.
Real-life Case Studies
Case studies based on top industry frameworks help you to relate your learning with real-time based industry solutions.
Assignment
Adding the scope of improvement and fostering the analytical abilities and skills through the perfect piece of academic work.
Lifetime Access
Get Unlimited access of the course throughout the life providing the freedom to learn at your own pace.
24 x 7 Expert Support
With no limits to learn and in-depth vision from all-time available support to resolve all your queries related to the course.
Certification
Each certification associated with the program is affiliated with the top universities providing edge to gain epitome in the course.