Managing Enterprise Networks with Cisco Prime Infrastructure (MENPI) v4.1 Training

Flexible Hours

100 Assignments

Instructor Led online Training

50 LMS Access

24X7 Support
100% Skill Level
Course Overview
Managing Networks with Cisco Prime Infrastructure (NMENPI) Certification Training Course Overview
Managing Networks with Prime Infrastructure training (NMENPI) v2.2 course has been designed to explain the techniques to manage Cisco Prime Infrastructure solutions. The Cisco Prime Infrastructure course focuses on the management of devices, network, users and applications from a single point thereby streamlining the wireless and wired network management. The product infrastructure, software enhancements are primary training highlights of the NMENPI v2.2 certification course delivery.
The Cisco Prime Infrastructure training imparts skills to design, operate, install and optimize a Prime Infrastructure product. On course completion, learners will gain strong working knowledge of maintaining the entire range of wired and wireless Cisco infrastructure while exploring the control capabilities and application visibility of the infra through troubleshooting and monitoring enterprise networks. The Cisco Prime Infrastructure certification and training covers the Lifecycle management approach that lets learners create maps and sites, install configurations, set alarms, conduct device discover and troubleshoot applications as well as network issues.
This NMENPI v2.2 Cisco Prime training is meant for individuals who need to manage networks using Prime Infrastructure solutions.
Who Should Do Cisco Prime Infrastructure Course?
Cisco Prime Infrastructure course training is beneficial for the following professionals:
Network Engineers
Network Administrators
Technicians
Installers
Designers
Compliance Managers
Anyone in charge of IT Operations such as troubleshooting tasks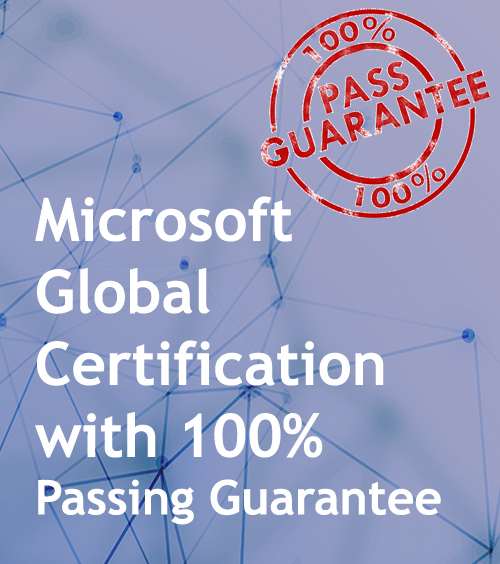 Fees
Online Live One to One Training
24 Hrs of Instructor-led Training
1:1 Doubt Resolution Sessions
Attend as many batches for Lifetime
Objective
Course Prerequisites
A basic understanding or previous training in network administration, management and troubleshooting is recommended.
Some understanding of Simple Network Management Protocol (SNMP) and syslog network management components will be helpful.
One of the important prerequisites of the Cisco Prime Infrastructure 3.0 training is a knowledge of networks and networking terminology such as CCNA Routing & Switching v3.0 or an equivalent training.
It will help you attempt the Cisco Prime 3.0 training course, if you have knowledge of wireless networks and wireless networking terminology like CCNA Wireless or equivalent.
There are several benefits of doing a Cisco Prime training and some of these include:
You will learn data center management through FCAPS which is an ISO Telecommunications Management Network model and an acronym for Fault, Configuration, Accounting, Performance, Security.
Perform device discovery and configuration tasks and monitor and troubleshoot problems on the network that will help you perform well in your network management responsibilities.
The Cisco Prime Infrastructure 3.0 training will validate your skills in Network Management and help you land jobs from large enterprises who are specifically looking for certified experts to manage such critical IT functions.
Recently Trained Students
Jessica Biel
– Infosys
My instructor had sound Knowledge and used to puts a lot of effort that made the course as simple and easy as possible. I was aiming for with the help of the ZebLearn Online training imparted to me by this organization.
Richard Harris
– ITC
I got my training from Gaurav sir in the Microsoft Azure Certification Training, I would like to say that say he is one of the best trainers. He has not even trained me but also motivated me to explore more and the way he executed the project, in the end, was mind-blowing.
FAQ
We offer below courses:
CCNP Security (Web and Email Content Security)
Implementing and Configuring Cisco Identity Services Engine (SISE 300-715) – 2020 Version –
Securing Networks with Cisco Firepower Threat Defense NGFW (FTD) –
Understanding Cisco Cybersecurity Operations Fundamentals (CBROPS) –
Implementing and Operating Cisco Security Core Technologies (SCOR 350-701) – 2020 Version –
Securing the Web with Cisco Web Security Appliance (SWSA 300-725) – 2020 Version –
Securing Email with Cisco Email Security Appliance (SESA 300-720) – 2020 Version –
Securing Networks with Cisco Firepower Next-Generation IPS (SSFIPS) v4.0 –
Implementing Cisco Threat Control Solutions (SITCS) – 300-210) – 300-210
You need to contact an authorized test delivery partner in your area.
The Cisco Prime training will train you on how to map a network, system administration, role-based access control, monitoring and troubleshooting networks, and management of inventory and services, and configuration management.
Beginning the day after the failed attempt, you need to wait for 5 calendar days before attempting this exam again.
Electronic Certificate is usually sent to the registered email address in 3-5 business days.
The Cisco Prime Infrastructure course simplifies the management of wired and wireless networks. Two primary products integrated into the Prime Infrastructure include Prime LAN Management Solution (LMS) and Network Control System (NCS). The NMENPI training will teach you how to improve operational efficiency, eliminate/reduce errors through simple network management.