Implementing Cisco Multicast (MCAST)

Flexible Hours

100 Assignments

Instructor Led online Training

50 LMS Access

24X7 Support
100% Skill Level
Course Overview
Implementing Cisco Multicast (MCAST) Certification Training Course Overview
Implementing Advanced Cisco IP Multicast (MCAST) Version 2.0 provides in-depth knowledge about the IP multicast building blocks that make this IP service deployable. Bandwidth and processing power are wasted when data is replicated and sent from a source to potential receivers multiple times. With IP multicast and a sophisticated group of protocols, information is delivered with minimal effects on bandwidth and processor load. This IP service helps ensure simultaneous information delivery only to people and machines that require the information.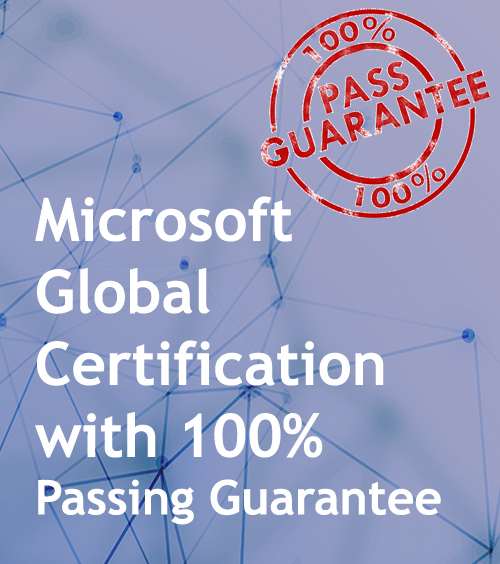 Fees
Online Live One to One Training
24 Hrs of Instructor-led Training
1:1 Doubt Resolution Sessions
Attend as many batches for Lifetime
Objective
Course Prerequisites
CCNP ROUTE and SWITCH Knowledge
Upon Completion of this Course, you will accomplish following:-
Explain the benefits of multicasting
List various types of multicast applications and their requirements
Identify the addressing issues of IP multicasting
Explain the way multicast applications work and identify the prerequisites that have to be fulfilled for an implementation
Explain the principles and detailed operation of different Protocol Independent Multicast (PIM) modes
Describe the variants of PIM sparse mode (bidirectional PIM environments and Source Specific Multicast)
Select multicast protocols for different environments
Describe the deployment of multicast in Border Gateway Protocol (BGP) environments
Describe multicast deployment in Multiprotocol Label Switching (MPLS) VPN environments.
Recently Trained Students
Jessica Biel
– Infosys
My instructor had sound Knowledge and used to puts a lot of effort that made the course as simple and easy as possible. I was aiming for with the help of the ZebLearn Online training imparted to me by this organization.
Richard Harris
– ITC
I got my training from Gaurav sir in the Microsoft Azure Certification Training, I would like to say that say he is one of the best trainers. He has not even trained me but also motivated me to explore more and the way he executed the project, in the end, was mind-blowing.
FAQ
We offer below courses:
Cisco Certified Network Associate (200-301 CCNA) –
IP6FD – IPv6 Fundamentals, Design, and Deployment v3.0 –
Koenig Course for Troubleshooting and Maintaining Cisco IP Networks (TSHOOT v2.0) –
ADMINISTERING CISCO UMBRELLA OPERATIONS v1.0 –
Advanced Border Gateway Protocol Configuration v1.0 and MPLS VPN Networks v1.0
Implementing Cisco IP Routing (ROUTE V2.0) –
AMPLS – Advanced Implementing and Troubleshooting MPLS VPN Networks v4.0 –
Advanced Services Building Core Networks with OSPF, IS-IS, BGP, and MPLS Boot Camp (BCN) v6.1 –
MPLS-ENT –
Implementing Cisco MPLS Traffic Engineering v2.0.