Cisco/Securing VoIP

Flexible Hours

100 Assignments

Instructor Led online Training

50 LMS Access

24X7 Support
100% Skill Level
Course Overview
Securing VoIP Certification Training Course Overview
New version Implementing Cisco Unified Communications Security v1.0 – UCSEC is now available.
Securing VoIP training will teach students about the types of attacks VoIP can face, and how to protect networks from these attacks. The critical importance of Cisco IP telephony in business communications and its deep integration with enterprise IP networks makes it vulnerable to attacks. Cisco IP telephony controls converged networks to improve ROI and reduce TCO. This course will educate students about a complete guide to protect the IP telephony elements that go on top of infrastructures of data network, thus offering services for a stable, and protected IP Telephony Solution.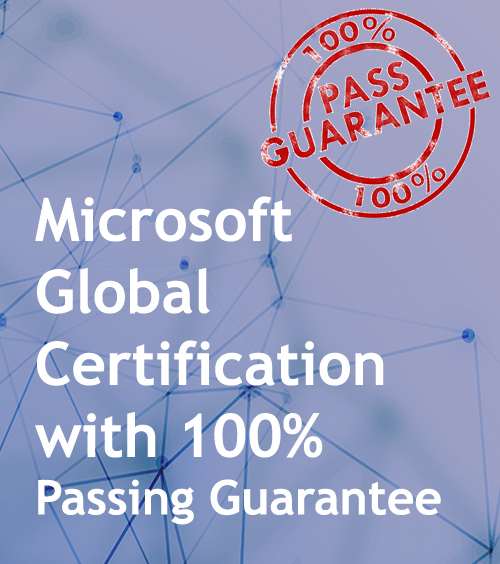 Fees
Online Live One to One Training
24 Hrs of Instructor-led Training
1:1 Doubt Resolution Sessions
Attend as many batches for Lifetime
Objective
Course Prerequisites
Basic understanding of Cisco Voice and Security
Upon Completion of this Course, you will accomplish following:-
Security for Cisco IP Telephony
Security building blocks
Physical Security
Layer 3 Security
Security with the use of Adaptive Security Appliance
Device and Application Security
Cisco Unified Communications Manager Security
Unity Connection Security and Cisco Unity
Cisco Unified communications Manager Express Security
Network Security
Cisco Unified Presence Security
Cisco Voice Gatekeeper, Gateway, and CUBE Security
Security Framework
Layer 2 Security
Endpoint Security
Network Management Security.
Recently Trained Students
Jessica Biel
– Infosys
My instructor had sound Knowledge and used to puts a lot of effort that made the course as simple and easy as possible. I was aiming for with the help of the ZebLearn Online training imparted to me by this organization.
Richard Harris
– ITC
I got my training from Gaurav sir in the Microsoft Azure Certification Training, I would like to say that say he is one of the best trainers. He has not even trained me but also motivated me to explore more and the way he executed the project, in the end, was mind-blowing.
FAQ
We offer below courses:
Implementing Cisco Collaboration Core Technologies (CLCOR) – 350-801
CCNP Collaboration (Collaboration Applications)
Administering Cisco Unified Communications Manager v11.x – ACUCM v11.x –
Advanced Scripting for Cisco Unified Contact Center Express – ASCCX –
Intro to IP Telephony –
Implementing Automation for Cisco Collaboration Solutions (CLAUI) – 300-835
AUCCE1 -Administering Cisco Unified Contact CenterEnterprise, Part 1 –
Deploying Cisco Contact CenterExpress (UCCXD) v 6.0 –
Advanced Administration of Unified Communications Manager and Features (AAUCMF) –
VoIP stands for Voice over Internet Protocol. VoIP allows calls to be made via internet rather than though landlines or mobile towers. Examples include Skype, Google Voice and FaceTime. VoIP is gaining tremendous popularity among companies and consumers.
As VoIP enables communication over the internet, it is vulnerable to attacks. However, some simple precautions can help keep the communication, data and personal information secure and safe.
Keep the applications updated
Keep the operating system and internet security suite also updated
Make your wireless network secure
Secure your internet connection by using a VPN
It is also important to note that good VoIP providers ensure that your network is equipped with the best security measures to keep your information and data safe.
It is often believed that calls can be traced but they can't be trapped. If we consider VoIP calls, they are relatively safer as they are made over the internet. This is because VoIP data packets are almost always encrypted. Also, because of the mobile nature of the infrastructure, tracing the physical location is quite difficult.
A VoIP attack refers to the breaching of VoIP infrastructure in order to fetch or steal business and personal information, spy on an ongoing conversation or make expensive calls on somebody else's dime.
Cisco offers VoIP (Voice over Internet Protocol) technology that enables making and receiving telephone calls over the internet. All you need is an internet connection, a traditional phone and an adapter; or a VoIP enabled phone; or a VoIP software on your computer.
VoIP is used as it:
Saves money
Supports multiple users at a time
Requires cheap equipment
Have more features
Allows efficient use of bandwidth
Can be accessed anywhere
Enables virtual faxing
Major disadvantages include:
No power means no service for VoIP phones
Reliability of internet connection is a must
Low voice quality
Lack of security