CCNA Course – Cisco Certified Network Associate Certification Training (200-301)

Flexible Hours

100 Assignments

Instructor Led online Training

50 LMS Access

24X7 Support
100% Skill Level
Course Overview
Ccna Course Overview
Cisco Certified Network Associate (CCNA) is a widely-recognized IT certification for professionals who are beginning their IT careers. The CCNA certification course is developed by Cisco and is ideal for professionals who are part of digital transformation initiatives that help in business growth and new-age infrastructure. This 5-day Cisco Certified Network Associate (CCNA) certification course validates your knowledge and skills in the fundamentals of networking, IP connectivity, security, automation, and more. Check out the dates below and enroll for the CCNA training today!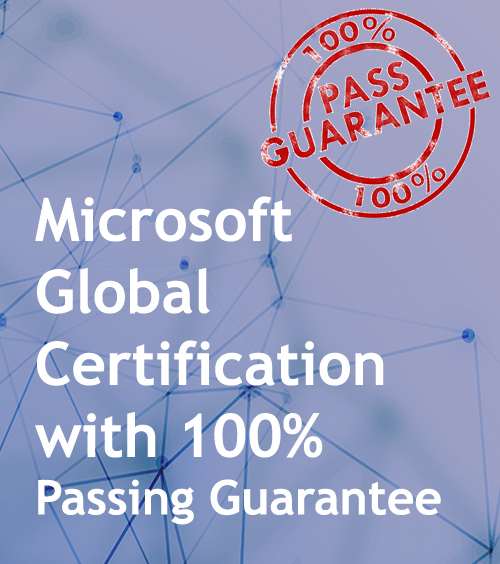 Fees
Online Live One to One Training
24 Hrs of Instructor-led Training
1:1 Doubt Resolution Sessions
Attend as many batches for Lifetime
Objective
Course Prerequisites
There are no prerequisites required to sit for the CCNA exam. However, it would be beneficial if participants have a minimum 1-2 years of work experience in implementing Cisco services and solutions
It is also recommended but not mandatory that participants have basic IP addressing skills and knowledge of networking fundamentals
Cisco Certified Network Associate (CCNA) Training
The Cisco Certified Network Associate (CCNA) Certification course from Cisco is one of the best entry/associate-level IT certifications for professionals worldwide. With the majority of enterprises using Cisco products and services for their networking and other IT infrastructure requirements, it is imperative for professionals to gain the required expertise on the same
The CCNA certification was developed by Cisco to ensure both professionals and enterprises have a clear understanding of creating a robust IT architecture that supports inherent security, automation, and other evolving technology. Participants taking part in this CCNA certification course will obtain the necessary knowledge to clear their 200-301 CCNA exam on their first attempt. They will also be provided with a copy of the CCNA course material and a course completion certificate from an Authorized Cisco Learning Partner
Reasons to Choose Koenig's Cisco Certified Network Associate (CCNA) certification Training
Globally-recognized CCNA certification training delivered with Expert Instructors
Get a comprehensive understanding of international network operations and design for enterprises of all sizes
Enhance your IT career prospects with a CCNA certification
Expert instructors and exclusive resources from Cisco to clear your CCNA certification exam
Join with other Junior/Mid-level IT professionals through this CCNA training course to gain a comprehensive understanding of design, maintain, and troubleshoot network problems in an enterprise
Key Features
Instructor-led Cisco Certified Network Associate (CCNA) Certification Training
Get access to a CCNA course preview to begin your preparation
Expert CCNA instructors across the globe
Accredited CCNA course material prepared by SMEs
Get key CCNA resources from Cisco
CCNA Sample papers for exam practice
Industry-recognized Course Completion certificate provided
Take advantage of 1-to-1 Training and Fly me a Trainer option
Training provided across 100+ locations globally
Learning Objectives
Participants who take part in the Cisco Certified Network Associate (CCNA) training will learn:
Network fundamentals in the form of network components, topology, virtualization, switching concepts, and more
Install, operate, configure IPV4 to IPV6 networks
Installing switches to perform the initial configuration
Understanding routing and implementation of a Cisco router
Host-to-host communication through routers and switches
Resolve network issues and common problems with IPv4 addressing
VLANs, trunks, and inter-VLAN Routing
Spanning Tree Protocol (STP) and Rapid Spanning Tree Protocol (RSTP)
WAN and VPN concepts
How to introduce virtualization through network and device architectures, and more
Benefits of Getting a CCNA certification
Demonstrate your expertise and skills to move up in your career as an CCNA certified Professional
Achieve an industry-recognized standard through CCNA certification for administering Cisco solutions for enterprises globally
Master the Enterprise IT Essentials in the form of networking, security, automation, and programmability
Boost up your confidence by gaining the real-world know-how taught in CCNA training
Wear your Cisco badge of honor through CCNA certification training and grow in your career
Get newfound recognition with CCNA credential from your co-workers, higher-ups, stakeholders
Create a better career pathway as an IT professional with a widely-acknowledged CCNA certification from Cisco
CCNA certified professionals earn anywhere in the range of USD 61,000 to USD 125,000 per annum in the US
Join the global network of over 900K+ CCNA certified professionals globally
Become a global professional with industry's most recognized and respected certification in CCNA
Salary Prospects of a CCNA certified Professional
CCNA certification is very popular among professionals globally. Not just CCNA, but any certification from Cisco is in great demand. Let's take a look at CCNA certified professionals' salary from around the world.
Recently Trained Students
Jessica Biel
– Infosys
My instructor had sound Knowledge and used to puts a lot of effort that made the course as simple and easy as possible. I was aiming for with the help of the ZebLearn Online training imparted to me by this organization.
Richard Harris
– ITC
I got my training from Gaurav sir in the Microsoft Azure Certification Training, I would like to say that say he is one of the best trainers. He has not even trained me but also motivated me to explore more and the way he executed the project, in the end, was mind-blowing.
FAQ
We offer below courses:
Implementing Cisco Enterprise Network Core Technologies (350-401 ENCOR) – 2020 Version –
Implementing Cisco Collaboration Core Technologies (CLCOR 350-801) – 2020 Version –
CCNP Security (Web and Email Content Security)
CCNP Collaboration (Collaboration Applications)
Implementing Cisco Enterprise Advanced Routing and Services (300-410 ENARSI) – 2020 Version –
CCNP Data Center (Design)
Designing Cisco Enterprise Wireless Networks (300-425 ENWLSD) – 2020 Version –
Implementing Cisco Enterprise Wireless Networks (300-430 ENWLSI) – 2020 Version –
Implementing and Operating Cisco Security Core Technologies (SCOR 350-701) – 2020 Version
The Cisco Certified Network Associate (CCNA) is one of the most popular Cisco Certification courses available in the market. Participants who take up this CCNA training will gain knowledge on basic fundamentals of networking, security, automation, routing and switching, IP protocols, WAN and LAN, virtualization, and understanding of administering Cisco services and solutions for an enterprise.
You can enroll for this CCNA course by:
Selecting a convenient CCNA course schedule
Enroll for the CCNA course by making the payment
Get reference materials from Koenig Solutions to start your preparation
There are various types of CCNA exams that are number coded accordingly on official Cisco website:
CCNA Cloud
CCNA Collaboration
CCNA Wireless
CCNA Industrial
CCNA Service Provider
CCNA Routing and Switching
CCNA Data Center
CCNA Cyber Ops
CCNA Security
There are many CCNA exams that are relevant for IT Professionals, but the CCNA course for Routing and Switching is quite popular, and many professional and expert level Cisco certifications have CCNA Routing and Switching as a prerequisite.
Participants who enroll for CCNA certification training will get:
A copy of the CCNA course material
CCNA Sample Papers
Access to Cisco and Koenig CCNA resources
A course completion certificate from an Authorized Cisco Learning Partner
As such there are no direct reference materials for CCNA, but experts believe you should be familiar with:
CCNA preparation bundle provided by Cisco
Cisco CCNA Self-study resources
Sybex CCNA by Todd Lammle
You can also join the CCNA guided study group
For more information, visit the official Cisco CCNA page.
Your CCNA certification will be valid for three years from the date of certification issued by Cisco. A CCNA certified professional can maintain their certification by retaking the same or higher level Cisco recertification exams.