Microsoft Excel 2016 Certification Training Course

Flexible Hours

100 Assignments

Instructor Led online Training

50 LMS Access

24X7 Support
100% Skill Level
Microsoft Certification Courses are the most popular courses across all vendors. Without Microsoft products, individuals and enterprise teams can hardly perform their day-to-day activities. It see a great demand for Microsoft certified .NET professionals worldwide across popular categories such as Microsoft365, Azure, MS Project, Office, Dynamics/Business Central, Visual Studio, and more.
Microsoft Excel 2016 Certification Training Course
Microsoft Excel 2016 Training Overview
The Microsoft Excel 2016 Certification Training Course is designed to show the knowledge and expertise of professionals at advanced-level skills of using the Microsoft Excel tool. MS Excel is a widely used application and is considered to be a necessary skill across job roles and industries. Mastery in such an application is guaranteed to help certificate holders land better employment and increase their value in the job market. The Excel 2016 certification training course has been designed to make daily usage of Microsoft Excel for individuals and working professionals with ease.
Fees
Online Live One to One Training
24 Hrs of Instructor-led Training
1:1 Doubt Resolution Sessions
Attend as many batches for Lifetime
Objective
Course Prerequisites
Basic Computer Knowledge.
Microsoft Excel 2016 Certification Training Course
This Microsoft Excel Certification Training Course is a necessary step that learners have to take to be eligible for the Microsoft Office Specialist certification in Microsoft Excel 2016. The curriculum for the course is designed in a way that even those who do not have a working knowledge of Microsoft Excel 2016 can benefit from it. Learners will find out all the core fundamental basics of MS Excel 2016, how it works, how to create worksheets and workbooks and edit them, and more.
The certification training course and examination is also catered to those who already have some level of knowledge and expertise in Microsoft Excel 2016. The certification can act as a way to validate their skill in the field. Certificate holders receive a badge of merit for their certification, which can be displayed on online platforms such as LinkedIn, to make their profile stand out as compared to those who have not obtained their Microsoft Office Specialist certification.
Learners and candidates of the Microsoft Excel 2016 certificate training course will know how to create worksheets and format them at the end of the course. They will know how to manage data and represent it visually with the help of tables and charts and cell formatting. Learners will also become capable of performing simple formulae and functions with Microsoft Excel 2016 after completing the certification course.
Skills Measured/Microsoft Excel 2016 Certification Exam Weightage
The Microsoft Excel 2016 certification training course measures a lot of skills to understand the level of expertise of the candidate and his proficiency with MS Excel. The skills measured in the certification exam, along with their weightage in the examination, are mentioned below:
Creating and Managing worksheets and workbooks (30-35%)
Managing data cells and ranges (15-20%)
Creating tables (15-20%)
Creating charts and objects (15-20%)
Performing operations with formulas and functions (10-15%)
Reasons to take up Microsoft Excel 2016 Certification Training from Koenig Solutions
Attain a holistic Microsoft Excel 2016 training from expert instructors across the globe
Multiple training delivery modes offered to take up your Excel 2016 certification training
Kickstart your Microsoft Excel career with a training provider who is a Microsoft Gold Partner
Get flexible time slots in 8 hours/day and 4 hours/day options
Get a chance to understand how participants from various industry sectors use Microsoft Excel tool in their day to day activities
Customize your Excel 2016 training according to enterprise team needs and business requirements
Choose your own Microsoft career path with a wide portfolio of Microsoft certification courses offered at one place.
Target Audience
Job roles that might find the Microsoft Excel 2016 certification training beneficial are:
Anyone interested in becoming a Microsoft Office Specialist
Data analysts
University students
Aspiring IT professionals
Business Analyst
Developers
IT managers
System administrators
Anybody who wants to understand how to use the Microsoft Excel tool
Professionals who are taking up the Microsoft Office Specialist 77-727 certification exam
Learning Objectives
Candidates after completing their Microsoft Excel 2016 certification course will be eligible for their Exam 77-727: Excel 2016: Core Data Analysis, Manipulation, and Presentation. Once they clear this examination, they will be awarded the Microsoft Office Specialist: Microsoft Excel 2016 certification. The course will teach learners a number of aspects of MS Excel, such as:
They will learn how to create worksheets and workbooks in MS Excel and how to navigate through them as well as format them
They will be able to make customizations to the workbooks and configure them for distribution
Learners will know how to manage data in cells, format it and organize it
They will also learn how to create, edit, and manage different tables in MS Excel
Candidates will learn basic functions of MS Excel to perform calculations and operations in the workbook or worksheets
They will also be able to successfully create and format charts and objects that can be used for presentations
Benefits of getting a Microsoft Excel 2016 Certification
With Microsoft Excel 2016certification, demonstrate your newly acquired skills to use Excel tool to perform data analysis to help enterprises to consume information in a logical manner
Achieve one of the mandatorily required key skills that recruiters and employers look for in a candidate in today's time
As Microsoft Excel 2016 tool is widely used by enterprises and professionals worldwide, getting certified in the same will make one stand out from non-certified individuals
Help enterprises to process data by bringing out key information through graphs and charts
Learn all the conditional formatting and formulas and showcase your expertise while using the Excel tool
Achieve considerable pay rise with Microsoft Excel 2016 Certification as it is highly valued by organizations worldwide
Get your Microsoft Office Specialist badge that can be added to your social media profile giving you more credibility and better career opportunities.
Salary Prospect of Microsoft Excel 2016 Certified Professional
Microsoft Excel 2016 Certification is hugely popular among professionals from various industry sectors across the globe. Today, data analysis is a critical skill that employers look for in a candidate to utilize their resources and to identify newer opportunities. There is no other better tool to do that other than Microsoft Excel. Mastering the tool with relevant certification courses such as Microsoft Excel 2016 training will help professionals have a rewarding career. Let's take a look at Microsoft Excel 2016 certified professionals' salaries across the globe.
Job Prospects of Microsoft Excel 2016 Certified Professionals
Professionals usually get their hang of the Microsoft Excel tool on their job by using the tool and learn along the way. But, that is not the best way to go about mastering the Excel tool. To completely understand what exactly the Excel tool can do and how to best utilize its many features, one has to undergo a formal Microsoft Excel 2016 training. Let's see which top companies are looking to hire Microsoft Office Specialist certified professionals worldwide:
US IT Technologies
Ace Technologies Inc
Amica
Altech Systems
Microsoft
Pepsico
Electronic Arts (EA)
Anheuser-Busch
HBO
Tampa Electric Company
Tesla
Snack Nation, and many more
Recently Trained Students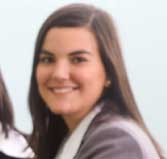 Jessica Biel
– Infosys
My instructor had sound Knowledge and used to puts a lot of effort that made the course as simple and easy as possible. I was aiming for with the help of the ZebLearn Online training imparted to me by this organization.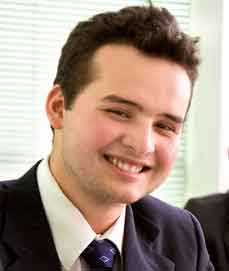 Richard Harris
– ITC
I got my training from Gaurav sir in the Microsoft Azure Certification Training, I would like to say that say he is one of the best trainers. He has not even trained me but also motivated me to explore more and the way he executed the project, in the end, was mind-blowing.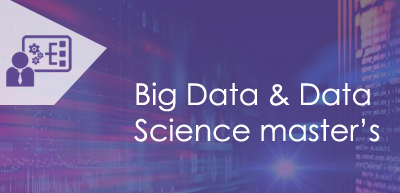 FAQ
We offer below courses:
DA-100 Analyze Data with Power BI – DA-100
Microsoft Power Platform Fundamentals – PL-900
Introduction to Word 2016 – 55173-A
SharePoint End User 2019 – 55293-A
SharePoint 2016 End User Training – 55199-A
Microsoft Teams for End Users – 55300
Excel 2019 for users ( 1 Day) – 55271-A
MCSA: BI Reporting
SharePoint 2013 End User Level 1 – 55050-A .
Yes, the Microsoft Excel 2016 certification is considered to be highly valuable even today. Most companies operate and use Microsoft Office applications for their daily usage. Having validated knowledge in MS Office can really help simplify a lot of work processes and make it easier to create visually dynamic reports, especially when it comes to Microsoft Excel 2016. This is why the certification is still considered valuable.
There are many benefits to getting a Microsoft Office Specialist level certification in Microsoft Excel. Some of them are:
The certification validates one's knowledge in front of potential employers and recruiters
Certified professionals get higher salary compared to their non-certified counterparts
As a fresher entering the professional workforce, a certification can make one's job application stand out
The Microsoft Office Specialist certification can open up doors for further education and specialization as well
Yes, Koenig Solutions is a Microsoft Gold Partner to deliver all Microsoft Certification courses, including Excel 2016 training worldwide.
The cost of Exam 77-727: Excel 2016: Core Data Analysis, Manipulation, and Presentation is USD 100.
No, one does not have to go to a testing center to appear for Exam 77-727: Excel 2016: Core Data Analysis, Manipulation, and Presentation. Microsoft certification exams have online testing where a proctor is present as you take your certification exam. All you need is a working internet connection and a webcam on your computer. One can take up their Microsoft Excel 2016 certification exam from Pearson Vue.