Salesforce/Marketing Cloud Connect Essentials (MCC201)

Flexible Hours

100 Assignments

Instructor Led online Training

50 LMS Access

24X7 Support
100% Skill Level
Salesforce is one of the best CRM tools in the market that is used by most of the companies globally irrespective of their size and industry they belong to. Salesforce provides a CRM cloud platform that helps enterprises to manage sales, communicate with clients, track progress, coordinate with team members, manage schedules, and more. If you are part of a sales team, or an aspiring sales professional, then look nowhere else; a Salesforce certification training will give a necessary boost for your career.
Overview
Marketing Cloud Connect Essentials (MCC201) Certification Training Course Overview
The Marketing Cloud Connect Essentials (MCC201) course training is planned to give you in-depth knowledge of the functionality available when you connect your Salesforce org to your Marketing Cloud account. In this interactive class, you will gain hands-on experience connecting the Clouds, personalizing your emails by leveraging your Salesforce CRM data from the Sales / Service Clouds, sending emails to a Contact / Lead, Report, or Campaign, Synchronizing your Salesforce CRM data in the Marketing Cloud, segmenting your data to send targeted and relevant emails and tracking and reporting capabilities in the Marketing Cloud and Sales / Service Clouds.
Audience:
Customers who will be connecting their Salesforce org to the Marketing Cloud using Marketing Cloud Connect.
The email digital marketer who will manage the email channel for their organization and who needs to know how to best leverage their Saleforce CRM data.
Fees
Online Live One to One Training
24 Hrs of Instructor-led Training
1:1 Doubt Resolution Sessions
Attend as many batches for Lifetime
Objective
Course Prerequisites
Basic Computer Knowledge.
Upon Completion of this Course, you will accomplish following:-
Explain Marketing Cloud Connect.
Connect a Marketing Cloud account to a Salesforce org.
Create individualized content blocks to leverage Salesforce CRM data using personalization strings and active capacity.
Create an email in Content Builder.
Utilize the various sending methods to send to a Lead, Contact, Report,or Campaign in the Marketing Cloud and Sales/Service Clouds.
Automate the sending of emails using a Triggered Email, Automation Studio and Journey Builder.
Configure Synchronized CRM Sources to bring CRM data into the Marketing Cloud.
Segment data using Reports, Filter Activity, and Query Activity.
Create journeys using Salesforce Activities in Journey Builder.
Review tracking data in the Marketing Cloud and Sales / Service Clouds.
Create analytics reports in the Marketing Cloud.
Create and customize Marketing Cloud reports in a Sales / Service Clouds.
Create a dashboard based on Marketing Cloud reports.
Recently Trained Students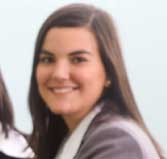 Jessica Biel
– Infosys
My instructor had sound Knowledge and used to puts a lot of effort that made the course as simple and easy as possible. I was aiming for with the help of the ZebLearn Online training imparted to me by this organization.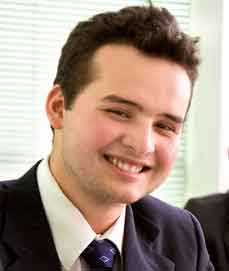 Richard Harris
– ITC
I got my training from Gaurav sir in the Microsoft Azure Certification Training, I would like to say that say he is one of the best trainers. He has not even trained me but also motivated me to explore more and the way he executed the project, in the end, was mind-blowing.