Salesforce CPQ Admin Essentials for New Administrators (CPQ201)/CPQ-201

Flexible Hours

100 Assignments

Instructor Led online Training

50 LMS Access

24X7 Support
100% Skill Level
Salesforce is one of the best CRM tools in the market that is used by most of the companies globally irrespective of their size and industry they belong to. Salesforce provides a CRM cloud platform that helps enterprises to manage sales, communicate with clients, track progress, coordinate with team members, manage schedules, and more. If you are part of a sales team, or an aspiring sales professional, then look nowhere else; a Salesforce certification training will give a necessary boost for your career.
Overview
Salesforce CPQ Admin Essentials for New Administrators (CPQ201) Certification Training Course Overview
Salesforce CPQ Admin Essentials for New Administrators (CPQ201) course is designed for New system administrators responsible for the setup, configuration, and maintenance of their organization's SteelBrick application. Other groups (Sales OPS, IT managers, power users) interested in deepening their CPQ knowledge by exploring SteelBricks capabilities. We recommend new administrators take this course before starting a Salesforce CPQ implementation or when taking over an existing implementation.
Audience:
This class is ideal for a new system administrator responsible for the setup, configuration, and upkeep of their organization's Salesforce CPQ application.
Fees
Online Live One to One Training
24 Hrs of Instructor-led Training
1:1 Doubt Resolution Sessions
Attend as many batches for Lifetime
Objective
Course Prerequisites
Familiarity with the Salesforce Classic interface and experience with creating custom fields and picklist values is helpful, but not necessary.
Upon Completion of this Course, you will accomplish following:-
Set up products, bundles, and product and pricing rules.
Advise and implement out-of-box configuration of discounting, pricing methods, and output document generation.
Navigate the essential events and objects fundamental to the contract creation, renewal, and amendment process.
Initiate a solid and direct learning path toward passing the Salesforce Certified CPQ Specialist exam.
Recently Trained Students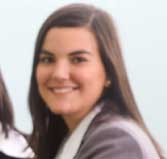 Jessica Biel
– Infosys
My instructor had sound Knowledge and used to puts a lot of effort that made the course as simple and easy as possible. I was aiming for with the help of the ZebLearn Online training imparted to me by this organization.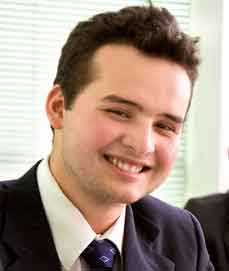 Richard Harris
– ITC
I got my training from Gaurav sir in the Microsoft Azure Certification Training, I would like to say that say he is one of the best trainers. He has not even trained me but also motivated me to explore more and the way he executed the project, in the end, was mind-blowing.