Microsoft Dynamics 365 Sales/MB-210

Flexible Hours

100 Assignments

Instructor Led online Training

50 LMS Access

24X7 Support
100% Skill Level
Microsoft Certification Courses are the most popular courses across all vendors. Without Microsoft products, individuals and enterprise teams can hardly perform their day-to-day activities. It see a great demand for Microsoft certified .NET professionals worldwide across popular categories such as Microsoft365, Azure, MS Project, Office, Dynamics/Business Central, Visual Studio, and more.
Microsoft Dynamics 365 Sales/MB-210
Microsoft Dynamics 365 Sales Certification Training Course Overview
This course furnishes understudies with a point by point hands-on understanding of the Sales highlights and parts of Microsoft Dynamics 365.
Participants of this course will increase an inside and out comprehension into the administration of the Sales Pipeline in Dynamics 365, including Lead and Opportunity the board, working with the Sales Order Process, the Product Catalog, Quotes, Orders and Invoices.
Deals Insights, Sales Data Analysis, AI highlights, Sales Reports, Goals, Playbooks Charts and Dashboards are likewise introduced.
The course applies to both Business and Enterprise Editions of Dynamics 365 just as Online and On-premise organizations.
Target Audience :
This course is expected for Sales Representatives (SR), Sales Managers and End-clients who have an enthusiasm for the Sales parts of Dynamics 365. Understudies ought to have a current working information on either Microsoft Dynamics 365 or Microsoft Dynamics CRM.
Fees
Online Live One to One Training
24 Hrs of Instructor-led Training
1:1 Doubt Resolution Sessions
Attend as many batches for Lifetime
Objective
Course Prerequisites
Understudies ought to have a current working information on either Microsoft Dynamics 365 or Microsoft Dynamics CRM.
After completing this course, you should be able to :
Understand the highlights and apparatuses that exist in Microsoft Dynamics 365 for SR's and Sales Managers
Be acquainted with the phases of the Sales Order Process in Microsoft Dynamics 365
Understand the basics of Lead and Opportunity Management. Have the option to follow, oversee, qualify Leads and convert to Opportunities and related client records in Microsoft Dynamics 365
Know how to preclude and drop Leads, and convert Activity records to Leads and Opportunities
Understand how to work together on Opportunities with other SR's and close Opportunity records as Won and Lost
Be ready to follow Competitors and Stakeholders
Understand how to see Resolution Activities
Add Products and Write-In Products to Opportunities
Build and keep up a store of Products, Product Bundles and Product Families in the Product Catalog
Configure Unit Groups, Price Lists and Discount Lists
Work with Product Properties and view a Product Hierarchy
Create Quotes and include Products
Work with the Sales Order Process to change over Quotes to Orders and Invoices
Fulfil Orders and oversee Invoice installments
Explore the Sales Reports and make a custom Sales Report utilizing the Reporting Wizard in Microsoft Dynamics 365
Understand the hugeness of Sales Goal Management and Metrics in Microsoft Dynamics 365
Explore the Sales Charts and Dashboards and make a custom Sales Dashboard in Microsoft Dynamics 365
Recently Trained Students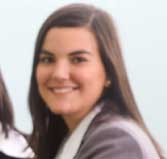 Jessica Biel
– Infosys
My instructor had sound Knowledge and used to puts a lot of effort that made the course as simple and easy as possible. I was aiming for with the help of the ZebLearn Online training imparted to me by this organization.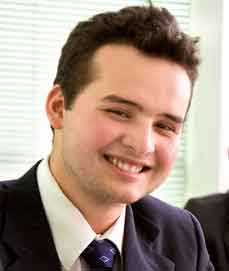 Richard Harris
– ITC
I got my training from Gaurav sir in the Microsoft Azure Certification Training, I would like to say that say he is one of the best trainers. He has not even trained me but also motivated me to explore more and the way he executed the project, in the end, was mind-blowing.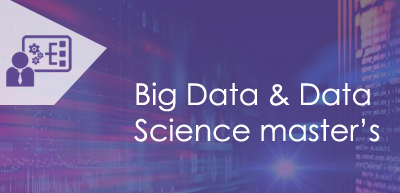 FAQ
We offer below courses:
Microsoft Power Platform Fundamentals – PL-900
Microsoft Dynamics 365 Fundamentals – MB-901
Microsoft Dynamics 365: Core Finance and Operations – MB-300
Microsoft Power Platform Functional Consultant – PL-200
Microsoft Power Platform Developer – PL-400
Technical Combo in Microsoft Dynamics 365 Operations
Microsoft Dynamics 365: Finance and Operations Apps Developer – MB-300 ,MB-500
Advance Development in Microsoft Dynamics 365 Operations –
Development Basics in Microsoft Dynamics 365 operations –
Microsoft Dynamics 365 Customizations & Configurations .