<
Microsoft Azure Administrator Associate Certification Course – AZ-103

Flexible Hours

100 Assignments

Instructor Led online Training

50 LMS Access

24X7 Support
100% Skill Level
Microsoft Azure Certified Expert for Solutions Architect training is designed to help you prepare for the Architect technologies exam. Candidates for this exam are Azure Solution Architects who advise and translates business requirements into reliable, secure, scalable solutions. You will master advance configuration for networking, security, reliability, virtualization, identity, security, business continuity, disaster recovery, data management, budgeting, and governance.
Course Overview
AZ 103 Overview
New version AZ-104T00-A: Microsoft Azure Administrator is now available.
To earn Microsoft Certified: Azure Administrator Associate – AZ-103 certification, you will only need to pass one exam AZ-103: Microsoft Azure Administrator. This new exam combines the skills covered in AZ-100 and AZ-101, with the majority of the new exam coming from AZ-100.
AZ-103 course is recommended for the Azure Administrators who manage cloud services that span storage, security, networking, and compute cloud capabilities. Candidates have a deep understanding of each service across the full IT lifecycle, and take requests for infrastructure services, applications, and environments.
Who should take Azure Administrator Associate AZ-103 Course?
This microsoft certification training course is ideal for:
Azure administrators and engineers
System administrators looking to expand into Azure
IT professionals
Fees
Online Live One to One Training
32 Hrs of Instructor-led Training
1:1 Doubt Resolution Sessions
Attend as many batches for Lifetime
Objective
Manage Azure subscriptions
Analyze resource utilization and consumption
Manage resource groups
Managed role based access control (RBAC)
Create and configure storage accounts
Import and export data to Azure
Configure Azure files
Implement Azure backup
Create and configure a VM for Windows and Linux
Automate deployment of VMs
Manage Azure VM
Manage VM backups
Create connectivity between virtual networks
Implement and manage virtual networking
Configure name resolution
Create and configure a Network Security Group (NSG)
Implement Azure load balancer
Monitor and troubleshoot virtual networking Integrate on premises network with Azure virtual network
Manage Azure Active Directory (AD)
Manage Azure AD objects (users, groups, and devices)
Implement and manage hybrid identities
Implement multi-factor authentication (MFA)
FAQ
No, the published fee includes all applicable taxes.
We offer below courses:
AZ-104T00-A: Microsoft Azure Administrator – (Official)
AZ-900T01: Microsoft Azure Fundamentals (1 day) – (Official)
AZ-303: Microsoft Azure Architect Technologies – AZ-303 (Official)
AZ-304: Microsoft Azure Architect Design – AZ-304 (Official)
AZ-204: Developing Solutions for Microsoft Azure – (Official)
AZ-400T00-A: Designing and Implementing Microsoft DevOps solutions – AZ-400T00-A (Official)
AZ-500: Microsoft Azure Security Technologies – (Official)
DP-200T01: Implementing an Azure Data Solution – (Official)
DP-100T01: Designing and Implementing a Data Science Solution on Azure – (Official)
DP-201T01: Designing an Azure Data Solution – (Official)
Candidate those who are planning for this exam must have official training self/from Microsoft Partners. Also need to prepare exams using test questions.
its a single course and single exam. you only need to pass Exam AZ-103 to earn this certification.
yes, This new exam(AZ-103) combines the skills covered in AZ-100 and AZ-101 (which retired on May 1, 2019), with the majority of the new exam coming from AZ-100.
70-533 exam is no longer available. You have to go with AZ-103 Exam to become a Microsoft Certified Associate: Azure Administrator.
Go with online training/instructor-led training, Exam prep Video, practice test and Books.
Prepare an familiarise yourself with question type for that you can use https://edx.org also Go with exam preparation guide. you can also visit on https://www.microsoft.com/en-us/learning/certification-exam-policies.
Its valid until you get new exam against your existing exam.
Recently Trained Students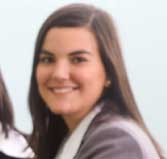 Jessica Biel
– Infosys
My instructor had sound Knowledge and used to puts a lot of effort that made the course as simple and easy as possible. I was aiming for with the help of the ZebLearn Online training imparted to me by this organization.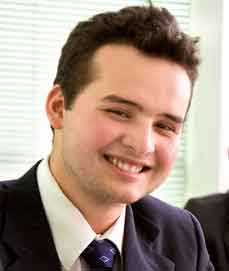 Richard Harris
– ITC
I got my training from Gaurav sir in the Microsoft Azure Certification Training, I would like to say that say he is one of the best trainers. He has not even trained me but also motivated me to explore more and the way he executed the project, in the end, was mind-blowing.