Check Point Certified Maestro Expert (CCME) Certification Training Course Overview

Flexible Hours

100 Assignments

Instructor Led online Training

50 LMS Access

24X7 Support
100% Skill Level
ZebLearn offers an array of Checkpoint training courses, which help students in managing network security and securing communications across the internet, defending against network threats, configuring Security policies, protecting email and messaging content, managing user access to corporate LANs and much more. So, work your way up! Visit the site for more details. Students can opt for Checkpoint CCSA training and Checkpoint Firewall Certification among others.
Check point exams can be taken from home.
Checkpoint Certification Training Courses
Check Point Certified Maestro Expert (CCME) Certification Training Course Overview
The Check Point Certified Maestro Expert (CCME) course is designed for administrators and Check Point resellers that offer Hyperscale Network Security as business and technical requirements change to accommodate massive network traffic growth. Organisations can simplify their workflow orchestration and scale up their existing Check Point security gateways on demand — the same way they can spin up new servers and compute resources in public clouds.
Target Audience :
Security Managers
System Administrators
Network Engineers
Support Analysts
Learning Objectives :
Understand the concept and demand for Scalable Platforms
Recognize the main characteristics of Scalable Platforms
Describe how Maestro uses Hyperscale Technology
Identify the essential components of the Maestro system
Understand and explain how the Orchestrator's downlinks, uplinks, management, and sync ports function
Learn how to create, delete, and modify Security Groups
Understand the basics of the Dual-Site environment
Describe how the Gaia Command Line Interface (CLI) supports the configuration of MHO appliances
Perform diagnostic troubleshooting using the CLI
Describe the purpose of the Security Group Database
Learn how to configure interfaces using CLISH
Evaluate how traffic flows through a Maestro environment
Demonstrate how to use traffic monitoring commands
Understand the four distribution modes that Maestro uses to assign packets to a Security Gateway Module
Describe the basic use of the asg diag command to collect system diagnostics
Describe how Dual-Site Orchestrators are configured
Recognize how to account for Dual-Site fail-overs
Identify how Virtual System Extension (VSX) works
Learn the advantages of using VSX in a Dual-Site Orchestrator environment
Describe the different layers of the OSI model involved when debugging the SGM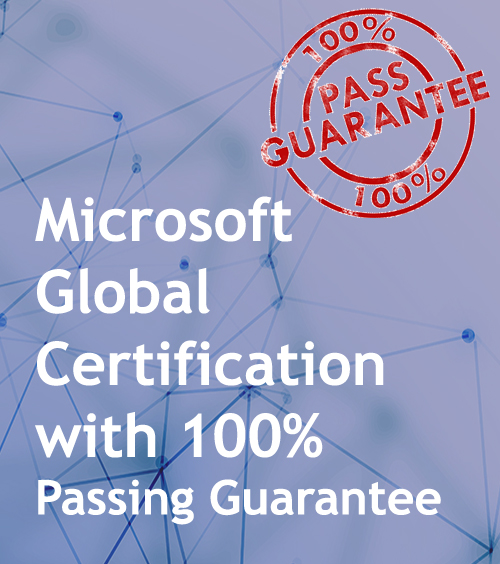 Fees
Online Live One to One Training
24 Hrs of Instructor-led Training
1:1 Doubt Resolution Sessions
Attend as many batches for Lifetime
Objective
Course Prerequisites
• Working knowledge of UNIX and/or Windows OS

• Working knowledge of Networking TCP/IP

• CCSE training/certification

• Advanced knowledge of Check Point Security products
Recently Trained Students
Jessica Biel
– Infosys
My instructor had sound Knowledge and used to puts a lot of effort that made the course as simple and easy as possible. I was aiming for with the help of the ZebLearn Online training imparted to me by this organization.
Richard Harris
– ITC
I got my training from Gaurav sir in the Microsoft Azure Certification Training, I would like to say that say he is one of the best trainers. He has not even trained me but also motivated me to explore more and the way he executed the project, in the end, was mind-blowing.