Implementing Cisco MPLS (MPLS) 3.0

Flexible Hours

100 Assignments

Instructor Led online Training

50 LMS Access

24X7 Support
100% Skill Level
Course Overview
Implementing Cisco MPLS (MPLS) 3.0 Certification Training Course Overview
Implementing Cisco MPLS (MPLS) 3.0 training course is designed to gain the skills and knowledge about multiprotocol label switching (MPLS) concepts, installation, migration, operation, inspection, and troubleshooting. In this course, you will learn about VPN technology issues involving MPLS from the service provider perspective and how to configure some of those features and functions in an existing routed environment.
Target Audience:
This training course is recommended for the individuals who are responsible for designing, implementing, or troubleshooting MPLS networks or solutions based on MPLS technology and also for individuals seeking the Cisco CCNP service provider certification.
Complete your CCNA certification training with Koenig Solutions. Enroll Today by checking given below schedule of dates for online training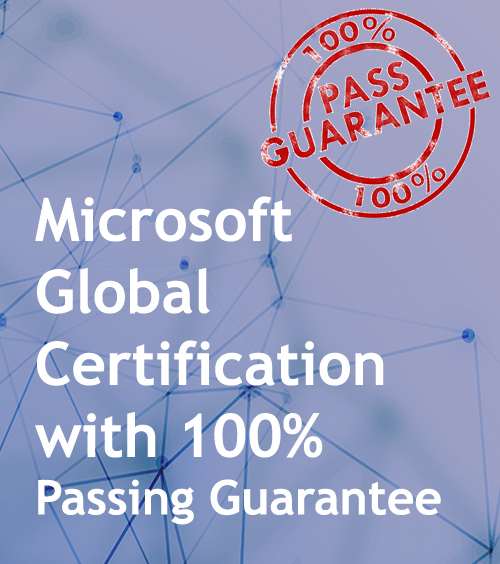 Fees
Online Live One to One Training
24 Hrs of Instructor-led Training
1:1 Doubt Resolution Sessions
Attend as many batches for Lifetime
Objective
Course Prerequisites
Basic Computer Knowledge.
Section 1: Introducing Basic MPLS Concepts
Section 2: Introducing MPLS Labels and Label Stack
Section 3: Identifying MPLS Applications
Section 4: Discovering LDP Neighbors
Section 5: Introducing Typical Label Distribution in Frame-Mode MPLS
Section 6: Introducing Convergence in Frame-Mode MPLS
Section 7: Summary Challenge: Implementing SP and Customer IP Addressing and IGP Routing
Section 8: Implementing Frame-Mode MPLS on Cisco IOS® Platforms
Section 9: Monitoring and Troubleshooting Frame-Mode MPLS on Cisco IOS Platforms
Section 10: Summary Challenge: Establishing the Core MPLS Environment
Section 11: Introducing Virtual Private Networks
Section 12: Introducing MPLS VPN Architecture
Section 13: Introducing the MPLS VPN Routing Model
Section 14: Forwarding MPLS VPN Packets
Section 15: Implementing an MP-BGP Session Between PE Routers
Section 16: Configuring Small-Scale Routing Protocols Between PE and CE Routers
Section 17: Summary Challenge: Establishing EIGRP-Based MPLS VPNs
Section 18: Configuring OSPF as the Routing Protocol Between PE and CE Routers
Section 19: Summary Challenge: Establishing an OSPF-based MPLS VPN
Section 20: Configuring BGP as the Routing Protocol Between PE and CE Routers
Section 21: Summary Challenge: Establishing BGP-Based MPLS VPNs
Section 22: Troubleshooting MPLS VPN2
Section 23: Complex MPLS VPNs
Section 24: Internet Access and MPLS VPNs
Section 25: Introducing MPLS TE Components
Section 26: MPLS TE Operations
Section 27: Configuring and Monitoring MPLS TE on Cisco IOS Platforms
Section 28: Establishing MPLS Traffic Engineering
Recently Trained Students
Jessica Biel
– Infosys
My instructor had sound Knowledge and used to puts a lot of effort that made the course as simple and easy as possible. I was aiming for with the help of the ZebLearn Online training imparted to me by this organization.
Richard Harris
– ITC
I got my training from Gaurav sir in the Microsoft Azure Certification Training, I would like to say that say he is one of the best trainers. He has not even trained me but also motivated me to explore more and the way he executed the project, in the end, was mind-blowing.
FAQ
We offer below courses:
Cisco Certified Network Associate (200-301 CCNA) –
IP6FD – IPv6 Fundamentals, Design, and Deployment v3.0 –
Koenig Course for Troubleshooting and Maintaining Cisco IP Networks (TSHOOT v2.0) –
ADMINISTERING CISCO UMBRELLA OPERATIONS v1.0 –
Cisco Collaboration Core and Network Management – Level 3 –
Advanced Border Gateway Protocol Configuration v1.0 and MPLS VPN Networks v1.0
Implementing Cisco IP Routing (ROUTE V2.0) –
AMPLS – Advanced Implementing and Troubleshooting MPLS VPN Networks v4.0 –
Advanced Services Building Core Networks with OSPF, IS-IS, BGP, and MPLS Boot Camp (BCN) v6.1 –
MPLS-ENT .