AWS Certified Solutions Architect – Associate (Architecting on AWS) Certification Training

Flexible Hours

100 Assignments

Instructor Led online Training

50 LMS Access

24X7 Support
100% Skill Level
Amazon Web Services is a market leader in delivering cloud-based services for enterprises across the globe. Today, adopting AWS has become one of the key strategic initiatives for enterprises globally to stay competitive. In this regard, Amazon started its training and certification programs for AWS. Today, there is a massive demand for AWS certified professionals globally. With that in mind, Koenig's carefully crafted AWS certification training across various levels will help participants to gain a comprehensive understanding of AWS skills with interactive instructor-led course delivery.
Overview
AWS Certified Solutions Architect – Associate (Architecting on AWS) Certification Training Course Overview
AWS Certified Solutions Architect Training is a globally-recognized cloud computing certification for professionals and enterprise team members. This AWS Certified Solutions Architect training course is ideal for professionals who have hands-on experience in developing cost-effective, fault-tolerant, and scalable distributed systems on the AWS platform. Checkout the schedule below to find a suitable date for you to enrol for the AWS training program and to earn the AWS Certified Solutions Architect – Associate credential.
AWS Certified Solutions Architect Certification
Amazon Web Services (AWS) has changed the market dynamics for businesses and consumers globally. AWS has now become the de-facto standard or strategy for enterprises globally to ensure their services are run 24/7 round the clock irrespective of the geographical location. With companies using the AWS platform to deliver on-demand cloud computing services on a paid subscription basis, it needs employees who have an in-depth understanding of the AWS platform.
This AWS Certified Solutions Architect training would help participants to plan, design, and scale AWS services across multiple cloud computing services. This AWS Solutions Architect course is also aligned with the latest AWS Exam (SAA C0-2), and Amazon designated best practices.
Fees
Online Live One to One Training
24 Hrs of Instructor-led Training
1:1 Doubt Resolution Sessions
Attend as many batches for Lifetime
Objective
Course Prerequisites
Working knowledge of networking, storage, database, and compute on AWS services
Working knowledge of AWS deployment and management
Understanding of AWS cloud and basic architectural principles
Knowledge of Best practices to build secure and reliable apps on AWS
Experience in different AWS services for particular technical requirement
Basic skills of Linux and 1-year experience in any programming language
Reasons to choose Koenig's AWS Certified Solutions Architect training
Widely-recognized AWS certification training delivered with Expert Instructors
Achieve an in-depth understanding of designing and scaling AWS services across platforms
Move ahead in your career as an AWS Certified Solutions Architect – Associate
Expert AWS instructors and practical lab sessions to help you to clear your AWS SAA C0-2 examination
Engage with other professionals from various industry sectors to gain a proper understanding of how AWS is being used in today's technologically evolving business landscape
Recently Trained Students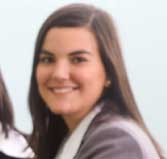 Jessica Biel
– Infosys
My instructor had sound Knowledge and used to puts a lot of effort that made the course as simple and easy as possible. I was aiming for with the help of the ZebLearn Online training imparted to me by this organization.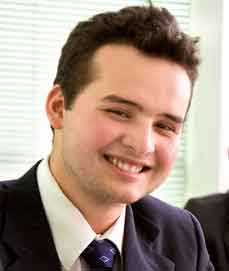 Richard Harris
– ITC
I got my training from Gaurav sir in the Microsoft Azure Certification Training, I would like to say that say he is one of the best trainers. He has not even trained me but also motivated me to explore more and the way he executed the project, in the end, was mind-blowing.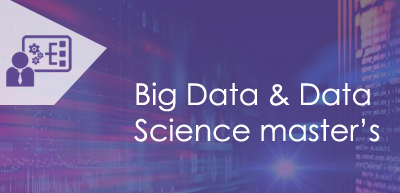 FAQ
We offer below courses:
AZ-104T00-A: Microsoft Azure Administrator – AZ-104T00-A
AZ-900T01: Microsoft Azure Fundamentals (1 day) – AZ-900
AZ-303: Microsoft Azure Architect Technologies – AZ-303
AZ-204: Developing Solutions for Microsoft Azure – AZ-204T00-A
AZ-500: Microsoft Azure Security Technologies – AZ-500T00-A
AZ-400T00-A: Designing and Implementing Microsoft DevOps solutions – AZ-400T00-A
AZ-304: Microsoft Azure Architect Design – AZ-304
DP-201T01: Designing an Azure Data Solution –
DP-200T01: Implementing an Azure Data Solution –
AWS Certified Solutions Architect – Associate (Architecting on AWS) –